Home
Welcome to the Art Center at 770 Cumberland Street. The building houses our gallery space and is the site of our gatherings and entertainments.  The gallery presents a new exhibition each month with a focus on member artists and new talent emerging in the area.
We are open Saturday mornings from 10:00 AM to 1:00 PM, during classes and events and of course on First Fridays for exhibition receptions.
Visit the Boutiques on the Second floor of the Building and stock up on art supplies, pictures, arts & crafts, gently used clothing and household goods. All proceeds go to support the Art Center.
Gallery 770 will be featured on the Hershey-Lebanon "Best Kept Secrets Tour" the last 2 weeks in September–with the gallery being open from 10 a.m.-5 p.m., Monday through Saturday. Again, we are inviting members to exhibit their art for the tour, and members will take turns keeping the gallery open during those 2 weeks so guests can meet some local artists. Let us know if you are interested in participating.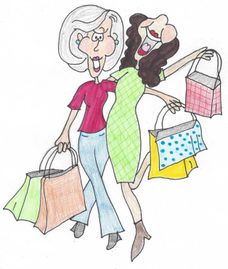 The Best Kept Secrets Tour is a shopping/food and fun adventure featuring 28 off-the-beaten path businesses. Set up like a home or garden tour, you'll travel place to place enjoying all the special free things (refreshments, games, gifts, demos, etc) the businesses have planned for you. Plus, each place has given you a valuable coupon. What a fun way to explore! Tickets are $10 each. $1 per ticket is donated to SARCC. Call 717-721-9409 www.bestkeptsecretstour.com
Third Saturday in September, September 15th sees the return of the Traditional Music Session at Union House Taproom in Richland. The Session features members of the Session Group playing for the diners from 6:00 until 8:00 PM. Listeners are advised that there is no charge and musicians and singers who play in the Celtic traditional styles are welcome to join in.
Our galleries in September are filled with three exhibitions. Our main show is the "Bearing Time" collaborative project curated by Michaelanne Helms. Daniel Di Fava has a moving set of photographs and statements from suicide survivors and the Legacy Quilt, a participation between young people and elderly residents of Willow Terrace is on on display. Stop in to the reception on Friday, September 7th between 5:00 and 8:00 PM or visit on Saturday mornings 10:00 AM to 1:00 PM to view the work without the distracting crowds.
September Exhibit "Bearing Time"